Ok, I have to admit this: I've been apparently living under a rock. Because how on earth did I miss out on Blackest Night Wonder Woman #3? HOW????!!!
I mean, I knew of the
kiss
. Because how could I miss that? (In fact, my dear friend Geeky BMWW Fan sent it to me a long time ago in the mail as a surprise, because, I'll be honest, I don't keep up with DC as much as I would like and just read snippets here and there) So of course I knew of the black lantern story. But I totally missed out on Star Sapphire Diana. And Mera. And the lasso. AND OMG ADMITTING SHE LOVES BRUCE.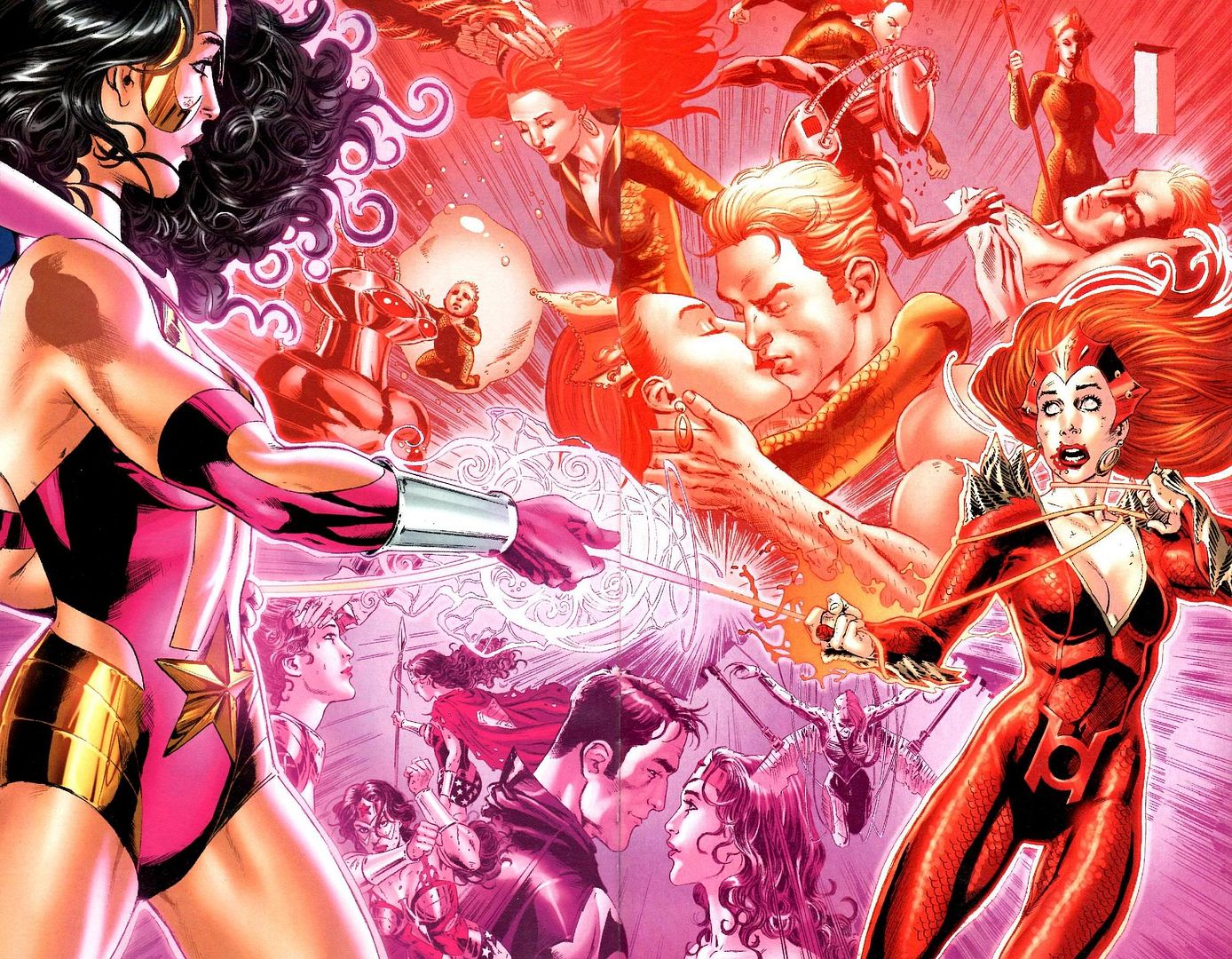 I am only 2 and a half years late. But holy crap. I am SO happy.