Okay, have you played Hong Kong, too? If you have, would you consider it better or worse than Dragonfall? I mostly care about story and the amount of choices and "roleplaying" you can do in an rpg (of course the gameplay is important as well, but I can enjoy a game with mediocre gameplay if it is told well).
Might be fun to explore Berlin as a ruthless Elf rigger... I think I´ve never played a truly evil character in an rpg before. Usually I play very diplomatic ones, because you can´t really do this in other types of games
I was very happy to see them refrence the epilogue of Dragonfall in Hong Kong -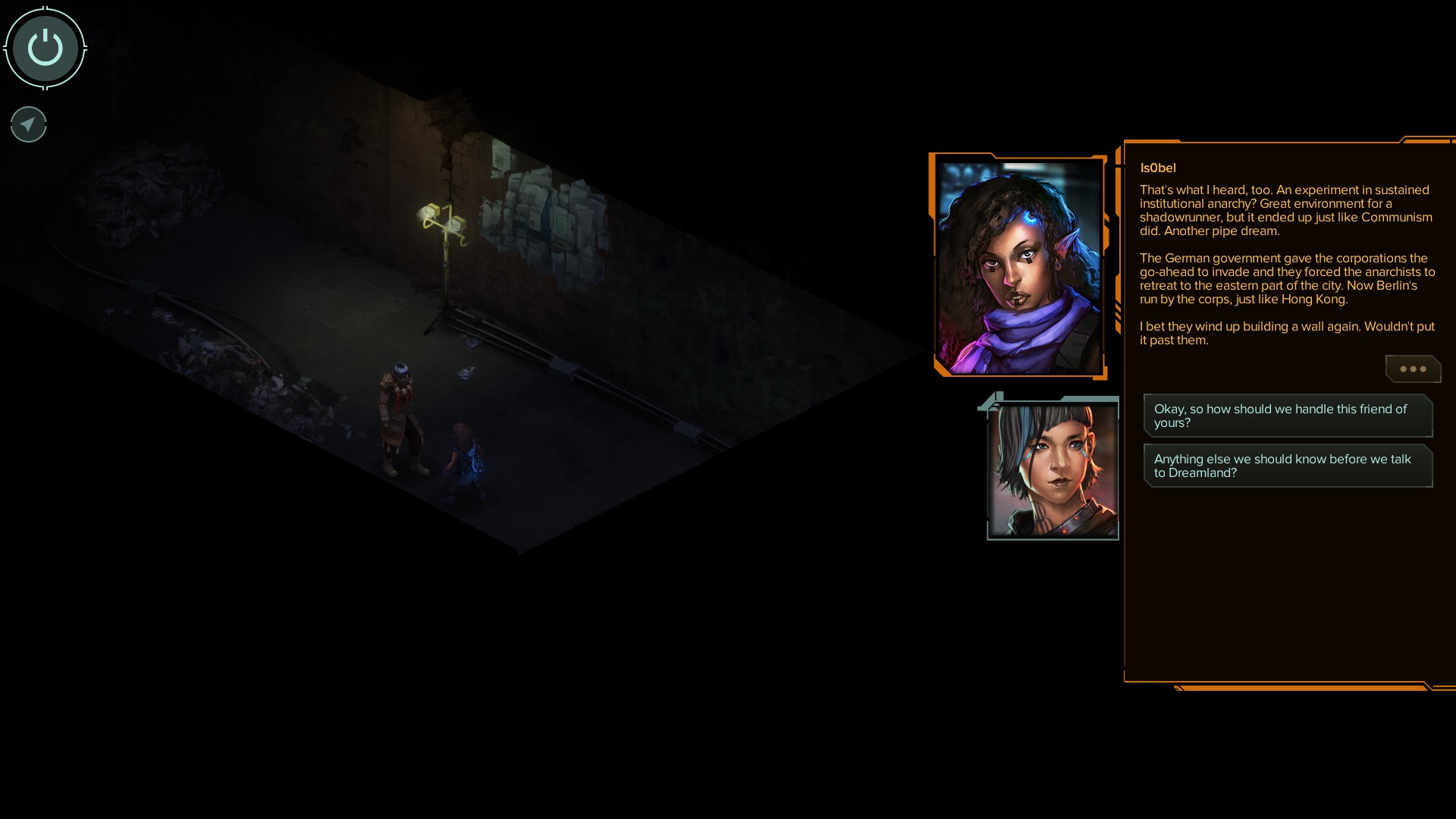 You can also meet the elf from the magic job at one point in the Hong Kong equivalent.