Justice League
Posts: 6158
Joined: Fri Jul 09, 2010 1:45 pm
Location: The Frozen Throne, Icecrown Citadel, Northrend
x 167
Hail to the King Baby
---
Justice League
Posts: 3034
Joined: Thu Apr 02, 2015 4:17 am
Justice League Membership: Captain Marvel (Shazam)
x 223
Okay, this looks pretty epic.

I wonder who the Robin is. Could be Tim, the outfit in the second video looks like Red Robin, but it might also be Damian, since they seem to take inspiration from more recent stories.

Not sure how I feel about Bruce being gone.
The world is indeed comic, but the joke is on mankind.

― H.P. Lovecraft
---
Teen Titan
Posts: 277
Joined: Fri Feb 03, 2017 6:52 am
x 53
This looks so, SO bad. Goddammit.

Rocksteady, it's up to you guys now.
"Garlic deodorant. Jason says it wards off vampires up to ten feet away." - Black Canary

"I suspect it can ward off humans up to a hundred." - Batman
---
I am not impressed. Robin suit sucks. Starts off with a cliché ass "if you are watching this I am dead". Combat is fine I guess. No Batman. Also...THIS STUDIO STILL HASN'T FIXED ARKHAM ORIGINS. IT'S STILL BUGGY!!!!! Story seems like it'll be dull. I am dead so you must continue protecting blah blah blah.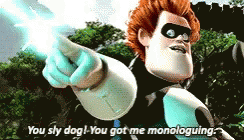 ---
Justice League
Posts: 4872
Joined: Fri Aug 20, 2010 4:03 pm
Justice League Membership: Tim Drake [Red Robin]
Location: Sisak, Croatia
x 132
Eh, as a plot point to kick off the situation needed for the gameplay and concept, i'm fine with it.
A bit melodramatic, but "I'm out of town, so take over for a few nights, will you?" would have left the story deflated without a feeling of things being at stake

That said, i really can't get a feeling for what this game is supposed to be. Looks liie an RPG-efied arkham-ish thing...

I'm intrigued, not sold though.


I really don't know what to think about the court of owls insertion. Didn't really like em in the comics, don't really have much hope for em here.
---
Justice League
Posts: 1349
Joined: Fri Oct 23, 2015 4:45 pm
x 318
Thanks but no thanks.

This isn't for me. Ever since I heard the rumors I had my doubts. This just looks like a modern day assassin's Creed game.

Plus no Batman.
---
Justice League
Posts: 6158
Joined: Fri Jul 09, 2010 1:45 pm
Location: The Frozen Throne, Icecrown Citadel, Northrend
x 167
Hail to the King Baby
---
Justice League
Posts: 7852
Joined: Mon Apr 12, 2010 5:53 pm
Justice League Membership: Martian Man-Hunter
Location: Harrisburg
x 153
I am not excited about the Batman game without Batman.
All thanks to Aries for helping me change my avatar.
---
Who is online
Users browsing this forum: No registered users and 5 guests