Sigh. They're amazing.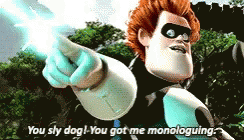 ---
I've haven't read comics all these months, and have tried to steer away from any info. What's this? Seems nice.
---
Yeah. I hear you. I've just been on anime and manga lately. Hardly touching any comics. I haven't read it all but from Bruce and Diana's convo in this book it's about how Clark is ignorantly throwing away his secret identity.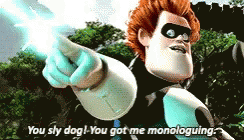 ---
Justice League
Posts: 1337
Joined: Fri Oct 23, 2015 4:45 pm
x 288
This is a great page just shows how well they work together visually and aesthetically.
---
Teen Titan
Posts: 280
Joined: Thu Aug 03, 2017 5:58 am
x 74
I loved their dialogue in this comic. Cant remember the last time a writer had them talk like that. Who would have thought we would get that from Bendis of all people.
---
I will always stand by my opinion that Bendis is a much better writer than what people give him credit. He's just either put on the wrong characters, or is allowed to indulge in his worst habits to the detriment of the book he's writing. Every instance of Bendis writing Batman ever since he started working at DC has been good if not great, so I won't be opposed to seeing him write a Batman book in the future.

Regarding this scene, yeah it was great. Nothing really shippy about it, but the fact that it showed Diana and Bruce being close enough to have a private discussion in Bruce's house, and in their civilian clothes no less, was so great. You'd think such a scene would be a common enough occurrence for two characters who're supposed to be close friends, but reality tells a different story. Bendis also did a great job writing the two. It's been such a long time since I've seen Diana talk with Bruce without being condescending or Bruce not screaming at Diana like some nutcase. Just the two having a good talk and being respectful of each others. So refreshing to see. I also loved seeing Bruce making tea for the two of them.

Not sure of I should be happy to see such a well written scene between the two, or sad because of how rare it's become to see such things in the comics.
---
Man I just realized that Bendis didn't even write that scene between Diana and Bruce, it was Rucka. That makes a LOT of sense. I'm kinda disappointed that it was not Bendis who wrote this, because that means we still have the same couple of writers who're pro WonderBat. On the other hand, I'm happy to see Rucka's BMWW fandom showing, as he's no prone to showing it often. This actually makes the scene read a bit differently in my opinion.
---
Who is online
Users browsing this forum: No registered users and 3 guests