Batman has been around for 80 years, and for me its weirder thinking that there was a time when he didn't exist. At the ripe age of 3 I taken in to see Batman (1989) as the first movie I ever saw in the theater, and since then I've been hooked. Through movies, cartoons, the old tv show, finally comics, and then unexpectedly games I've loved the guy, and I'm about to list my favorites of each. Feel free to share some personal favorites of yours.
Favorite Batman Movie: "Batman"(1989)
Maybe as much for nostalgia as for quality, I still personally love this flick. I've watched it so many times I've practically memorized the damn thing, yet I'm almost always up for watching it again. It still has my favorite live action portrayals of Batman and the Joker by Michael Keaton and Jack Nicholson respectively.
Favorite Batman cartoon episode: "Trial" (BTAS)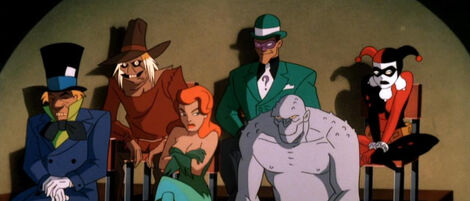 This one was close for me and nearly tied with "Almost Got 'Em" for my favorite animated episode of Batman, but in the end "Trial" won out for me. While the episode is simply great by itself, I think the main reason I love this episode is because it answers a question I never thought needed asking. Is Batman responsible for creating his villains? No, clearly not. They created him.
Favorite Batman Comic: "Zero Year"
My favorite Batman comic has changed greatly over the years, and it is probably the most likely one to change in the future. At different times my answer could have been "Batman: Year One", "Hush", "JSA: The Liberty Files", "No Man's Land"...ect. "Zero Year" was a fantastic read though, and is one of the few books from the New 52 that was worthwhile. It is another retelling of Batman's origin, yes, but it is done so much bigger and fresher yet still with plenty of call backs to the character's history that it was impossible for me not to love.
Favorite Batman Game: "Batman: Arkham City"
"Batman: Arkham Asylum" was an awesome surprise, but its sequel ending up doing everything that game better. I love Arkham City, I've beaten it multiple times and I will probably do it again in the future. The story is great, the gameplay is addicting, and after the disappointments that were "Arkham Origins" and "Arkham Knight" I doubt its going to be topped any time soon.
Well that was my list, what's yours?