Teen Titan
Posts: 242
Joined: Fri Feb 03, 2017 6:52 am
x 39
Earth One Batman blows but I thought the suit was OK, plus it's fairly close to Affleck's suit so if they wanted to keep continuity, it'd be the best choice. I hope we get the lenses this time, though. Maybe make them black instead of white just to put their own spin on it.
"Garlic deodorant. Jason says it wards off vampires up to ten feet away." - Black Canary

"I suspect it can ward off humans up to a hundred." - Batman
---
I just watched Marvel: Assembling a Universe and now I'm sad and envious wondering why this passion wasn't with Warner Bros.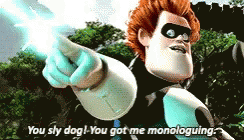 ---
Justice League
Posts: 7665
Joined: Mon Apr 12, 2010 5:53 pm
Justice League Membership: Martian Man-Hunter
Location: Harrisburg
x 79
WB has never known how to use the DC Universe. They got lucky when they happened upon Bruce Timm and his team, the DCEU proves that.
All thanks to Aries for helping me change my avatar.
---
Not trying to rant because what hasn't been said already? Just...GOD it must be SO nice you know?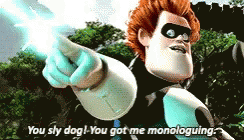 ---
Who is online
Users browsing this forum: No registered users and 1 guest